N.C. bet only 50 cents and went on to win an incredible $8,453,754.28 playing Mega Moolah in Captain Cooks Casino!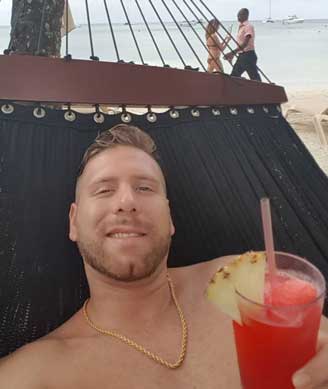 "So it's real? I don't believe it!"
On the 16th of January 2017, N.C was playing on his mobile when he hit the Mega Moolah jackpot and became one of our newest ecstatic multimillionaires! He made a bet of only 50 cents, and when the Mega Moolah jackpot wheel appeared before him to reveal he had won $8,453,754.28, he could hardly believe what was happening:
So it's real? I don't believe it!
I can assure you, it's very real!
My God! Wow! It's just incredible.
You are now a multimillionaire!
It's such an amazing feeling!
Who will you tell first?
My dad, I'm going to tell my dad.
He will be so shocked!
What was the reason you played today
and what would you say about Captain Cooks Casino?
Just for fun! Captain Cooks is awesome!
N.C. could not believe his luck, and jumped straight online to speak to our skilled 24/7 support team, who reassured him of his win and that he certainly would be receiving that 7 figure prize very soon!
Winning this astounding amount will certainly change N.C.'s life and might even give them a very early retirement! Upon receiving his winnings, he took off on a luxurious trip to Jamaica to kick his new life off in style, and we are sure he will have the best time wherever his next destination might be.
IT'S YOUR TURN! PLAY NOW!