MEGA MOOLAH CHANGED K.T.'S WORLD FOREVER WHEN SHE WON $1,413,537.73 THE VERY SAME DAY SHE JOINED GRAND MONDIAL CASINO!
"Holy smokes! I'm going to throw up! It's such an adrenaline rush!"
K.T. has a pretty busy life. She works two jobs, studies part time and often barely has time to catch her breath. After a tough day at her job in a bank, she decided to try something a little different. With no expectations, K.T. clicked on Grand Mondial Casino and what happened next is beautifully brilliant…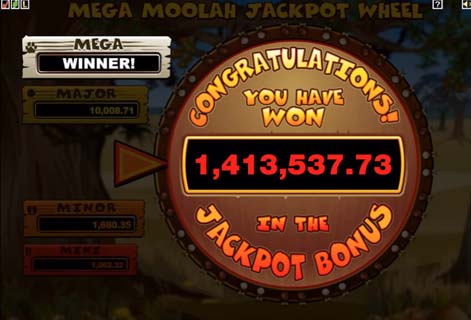 Having played traditional slot machines in her local pub, she knew she really loved the thrill of spinning the reels, but playing online was not something she was used to. Her sister had recommended that she try Grand Mondial Casino's brilliant sign up offer of 150 chances and so she thought she would give it a try.
Grand Mondial Casino was her first experience of playing online, and what an experience it was! K.T. joined the casino on the 15th of November, and became Casino Rewards' third millionaire this year… the very same day! Mega Moolah was the first game that K.T. went to, and when she saw the white Mega Moolah paw on the bonus wheel she knew she had to give it a go. One spin and suddenly, K.T. won $1.4 million!
When we called K.T. it was very emotional:
This can't be a thing! This is unreal! I had to keep checking and call my sister! There has been a lot of laughing and crying! The first thing she said was that I really deserve this!
My grandpa always played the lotto every day saying he would win. I've been speaking to him, saying "I just want to win grandpa!". I never believed that this would happen! He's watching over me.
Grand Mondial Casino has opened to a whole new door to another world. It's tacky but so true! Holy smokes! I'm going to throw up!
Never having had this kind of money before, our lucky winner is going to a financial planner straight away! K.T. is determined to share her good luck amongst her family and friends, and treat her long distance boyfriend with some more trips. She loves to travel, so she will use her winnings to go on some great holidays, but what will probably make the biggest difference, is that she can now study full time! With the peace of mind knowing that her funds are quickly and safely on their way thanks to our skilled and secure payments team, K.T. has so much to look forward to!
We asked K.T. how she felt about Grand Mondial Casino and she gave us this great response:
I love the comfort of playing at my own home, it's convenient, easy, they have been amazing with any concerns, so patient, and the service is great! I read really good reviews and overall it's been awesome!
We absolutely love hearing life-changing stories like this, those that really pull on the heartstrings and make your hair stand on end, knowing that moments like this really do happen.
Winners truly are made. Million dollar jackpots are not just a dream. And Casino Rewards is where it all begins.
Do you have a similar back story to K.T.? Do you think it's your turn too to win big? Try us out now!
IT'S YOUR TURN! PLAY NOW!